Civils & Construction
Civils & Construction
The "Civils & Construction" area covers a very large and extensive range of nets which mainly relate to the many nooks and crannies within the construction sector.

The products can be used for many different purposes including road reinforcement of driveways, snow tubes preventing drifting snow from entering attics, reducing sound from motorways, windbreaks in barns and stables, etc.


Read more about each product by clicking on the different links/images to the right.
Biogas & Air Treatment


BIO-BLOK
®
elements used In connection with construction of biogas plants.
» Read more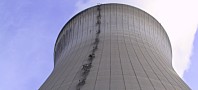 Cooling

BIO-BLOK
®
filter media applied for cooling of different types of liquids.
» Read more
Drainage
A relatively simple method to channel back rainwater into a natural water cycle using the BIO-BLOK
®
rainwater drywell.
» Read more
Fencing
Different forms of fencing by use of nets.
» Read more
Handling of Rain Water


Various sorts of handling of rain water.
» Read more

Marking
A number of different products used for marking in as well as above the ground.
»
Read more
Protection
Nets for protection in and above the ground.
» Read more
Reinforcement
Different kinds of reinforcement by using nets.
» Read more
Roof Constructions
Net products in all shapes and sizes for use in different places in connection with roof constructions.
» Read more
Screening
A diversity of products used for screening over the ground.
» Read more
Stabilisation

Different kinds of stabilisation by using net.
» Read more
Ventilation
A number of diverse products that allow ventilation.
» Read more
Warning
Nets used for warning, fencing, marking and securing.
» Read more
Windbreak
Different types of net fences and tubes for windbreaking.
» Read more