Industrial
Industrial
Our industrial range consists partly of a number of standard types which are kept in stock and partly of a very large number of specially designed products developed in cooperation with our customers.

These products are special nets manufactured for use in industry and in the product range you will find products such as filter tubes for ventilation, nets and palletising sheets for protecting machine parts, furniture, bottles, etc. in connection with both transport and secure storage.


Read more about each product by clicking on the different links/images to the right.
Filtration
A range of ridged cores & cages and flexible sleeving for different kinds of filtration.
» Read more
Food Produce
A wide range of industrial and packaging net types used in the food industry in connection with handling of different types of food produce.
» Read more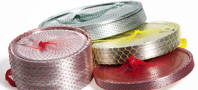 Identification
A variety of packaging net types used to identify e.g. time of production, quality or content.
» Read more
Industrial Netting
Different types of nets used within the industry.
» Read more
Lining
A range of net products applied for lining that create space, separate and protect items.
» Read more
Protection
A wide selection of industrial and protection nets used for protection of different items.
» Read more
Separation
Different types of nets used for separation and protection of items.
» Read more
Support
A range of nets used for different forms of support.
» Read more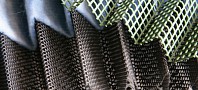 Vacuum Forming


Flat nets and protective sleeving types applied in connection with vacuum forming and packing.
» Read more