Tree Guard Mesh & Vine Nets
Tree Guard Mesh & Vine Nets
Tree Guard Mesh
EXPO-NET tree guard mesh was designed to give maximum protection of and to ensure the best possible living conditions for young trees.

It is far preferable to choose a tree guard for protection of trees because the meshes of the tree guard allow sufficient ventilation of the tree. Furthermore, the optimal climate around the tree speeds up and improves the growth of the stem. Sufficient ventilation is essential in order to prevent the air humidity around the tree from getting too high and thus damage the tree.

The special mesh structure of our tree guards makes the tree "visible" contrary to many common tree guard types, and the colours of our tree guards merge naturally into the landscape.

Most of our tree guards are made with four preformed folds making the installation of the tree guards very easy.


Vine Nets

EXPO-NET vine nets protect the vine plants against attacks from rodents and - if the vineyard is situated on a rocky slope - against being damaged by fallen pebbles, stones and the like.

The special structure of the wine net also influences on the vines growth as the net helps creating a perfect climate that improves and optimises the growth.

EXPO-NET vine net is available as cut pieces or on rolls.
60M – Spray Shields

A tree guard with a thick 30cm high foil in the bottom to protect in areas where weed-killers are used.

This specific tree guard ensures maximum protection and at the same time you still have all the advantages by using a mesh. A stiff mesh with strong, vertical threads.
140M - Fine Mesh Guard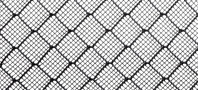 A fine meshed tree guard with an enhanced tread for every second cm. The tree guard is stiff and self-supporting. Due to the fine meshes, the tree guard ensures good protection against the wind.

161-A – Preform With Vertical Slit

A ridged mesh tube cut lengthwise so that it is possible to wrap the mesh around the tree stem after the tree has been planted.
The following tree guard types are included in our standard range:
Article no.
Type
Diameter
Length
Colour
Per pallet
'020620-04'
Heavy Duty Guard
EXPO-1311
63cm
25m
Black
6 rolls
'024723-90'
Tree Guard Sleeve
72M
100-250mm
50m
Black
60 rolls
'743206-02'
Light Guard
90M
145mm
130m
Black
16 rolls
'745009-01-'
Tree Guard Type 5
46M
Various
50m
Brown
18 rolls
All measures are approximate
Article no.
Type
Diameter
Height
Colour
Per pallet
'743257-060'
Fine Mesh Guard
140M
170mm
60cm
Green
2,800 pcs.
'743330-150'
Orchard Guard
46M
140mm
150cm
Black
1,000 pcs.
'743342-120'
Wind Guard
46M
190mm
120cm
Green
2,000 pcs.
'743350-060'
Spray Shields
60M
120mm
60cm
Green
6,000 pcs.
'743540-120'
Wide Guard
120M
190mm
120cm
Green
1,600 pcs.
'743607-'
Preform with Vertical Slit
161-A
62mm
60cm
Black
100 bags
of 3 pcs.
All measures are approximate
All EXPO-NET tree guards are UV stabilised. The tree guards are available either in roll form or as cut pieces packed plane.
The following vine net types are included in our standard range:
Article no.
Type
Diameter
Height / Roll Length
Colour
Per pallet
'845701-05'
Vine Net (Pre-cut)
45/45
140mm
60cm / -
Blue
4,800 pcs.
'842701-01'
Vine Net (Roll Form)
42/43
150mm
- / 50m
Black
32 rolls
All measures are approximate
Data Sheets etc.

» See brochure - (Tree Guards)